Beware the Counteroffer
Change is a royal pain, but so is the temptation to accept a counteroffer. Change requires a leap of faith. Whether it be a new relationship, new city, or a new job, the initial idea of moving on to a different situation holds the promise of rejuvenation and the appeal of waking us from our slumber of habit. But when faced with the prospect of actually making a job move, we often find ourselves vulnerable to the counteroffer.
So it goes with many executive-level job changes. They are scary even to the boldest among us. Here's the problem: Though the average person makes seven or more career changes in his life, a job change is still one of the biggest life decisions we face. Finding a new job ranks somewhere between becoming an empty nester and doing jail time on the Holmes and Rahe Stress Scale.
In addition to the potential impact on friends and family, an executive employment change presents the exiting professional with the archetypal conundrum of a bird in hand versus two in the bush, or maybe more aptly put, the devil you know versus the one you don't. It launches you from your proverbial comfort zone into the realm of the unknown. There is a reason "Who Moved My Cheese" was on the NYT best sellers list for five years, selling over 26 million copies. For us to experience change, we must first deal with its constant companion: fear.
" Change cannot occur without dealing with its twin brother: fear."
All too often, fear of change causes hiring companies to experience a troubling "fall-off" among candidates who go through the interview process and secure a formal offer only to politely decline, opting to stay in their current role. These people bow out at the last minute because their current employers dangle an apology and a significant incentive, or "counter-offer", in front of their noses to talk them off the ledge.
In this situation, choosing to stay in charted territory is the natural response. But before you cave to your boss's counteroffer, take a moment to consider the reasons you decided to leave in the first place. A pay-raise is nice in the short term, but no amount of money can resolve the bad cultural fit that has you watching the clock all day long. If you're sick of dealing with red tape at a corporate giant, turning down an offer from a promising VC-backed start up in favor of being fast-tracked for promotion isn't going to change the fact that you're stuck in a bureaucratic nightmare. Want a voice in company strategy? Desire a greater work life balance? All of these are positive changes that can only be accomplished by taking a risk. Choosing the safer course, while certainly more comfortable, will ultimately lead to a less fulfilling life.
Besides, once you've told your boss you're leaving, you're past the point of no return (even if you choose to stay).
Behind the outstretched hand…
The day you tender your resignation is not the day for accepting anything at face value. You have just delivered a blow, and your boss is in automatic damage control mode.
If you receive a counteroffer, first and foremost, understand this: timing is the biggest reason why. To your boss, your leaving means a lot more work in terms of initiating a search process and filling the void you leave. He or she isn't suddenly realizing your worth- he just doesn't want to deal with the headache losing you is going to cause.
On top of that, consider these factors, all of which stack the deck against a "forgive and forget" future:
1. Your boss simply can't forget. You have at the least embarrassed him, and at the worst, threatened his future success.
2. You have lost credibility as a loyal and trusted member of the team.
3. You are less likely to be a serious candidate for promotion. Why would anyone risk it?
4. Your pay raise will likely not be followed up with commensurate future raises. The system is still the system, and it is unlikely that your threat will result in long-term salary caretaking.
5. Once this blows over, the reasons you sought a change in the first place will re-emerge, only you will be in a poorer position to make a move.
6. Even if your own boss is convinced she needs to smother you in TLC, others who might control your future there may not see it that way. For years, anyway, you are suspect.
Without a trusted partner in this process, too many hiring executives fall victim to candidates opting for the counteroffer crutch.  Sadly, many end up leaving the company 6-12 months later anyway, only then under less advantageous circumstances.
The candidate's relationship with the executive search partner
Just as the role of the leader is often reduced to the stereotype of a bold decision-maker, the search firm's role is similarly undersold as that of "headhunter", a matchmaker whose value lies in sourcing talent. While both statements contain truth, both are simplistic… and perilously so.
Leaders who make the deepest footprint on their companies listen, develop and play servant-leader a considerable portion of the time, all the while shepherding their flock through change. The best search consultants, likewise, are confidants and guides to both candidates and clients. A good search partner will cultivate a trusted advisor relationship with candidates, particularly those that make it down to the end-game with an offer letter. If you receive an offer, he or she will be your best advocate in helping you sort through the details and will fairly represent your interests to the client during the negotiations. Likewise, if you should receive a counteroffer, the search professional will immediately suss out the true value proposition and counsel the candidate in that "trusted advisor" role. While it's true the search partner is working for the client, they are ultimately motivated by the win-win: Happy Candidate, Happy Client.
"Effective search partners lead both the client and candidates through the process of change."
The search partner's role in the negotiations 
The best consultants will have delivered extensive and relevant market comparisons and will assist the client in drafting a compelling offer that fairly reflects the current talent market as well as the significance placed upon the role and the value the candidate brings to the table.  Equally important, search partners can induce a positive experience and mutually beneficial outcome by shepherding the candidate through the decision-making process. Even at the board and C-suite levels, the success and confidence a candidate exudes often belies an underlying desire to be guided through the process.
They will work with the candidate to firm up and reinforce a list of reasons he was open to a new offer to begin with.  Almost always it boils down to a strong gut intuition.  The consultant then will walk the candidate through the what-if scenarios, simulate the response to his resignation and help the candidate frame his response to close any avenue for a counter-offer.  While discussing the possibilities of the new position – both the opportunity as well as how much risk does the executive feel he is taking in making this move – He can hold the mirror to allow the candidate to see reality objectively.  The ability to feed that reality back to the candidate in an open and frank discussion can be invaluable, curtailing the impact of fear of the unknown. Somehow when you name it, it loses much of its power.
Finally, an ethical search partner is motivated by a win-win outcome, ensuring all parties are best served by this new 'marriage".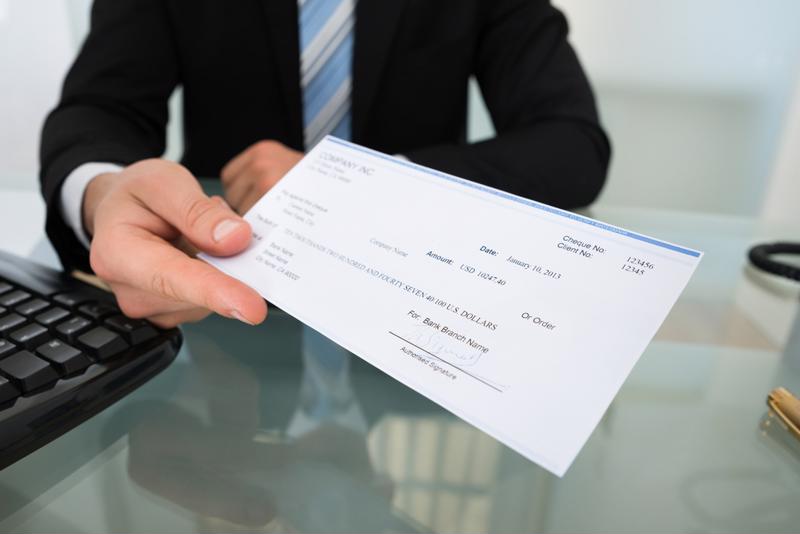 The Caveat: When may a candidate want to consider accepting a counteroffer?
There are scores of good reasons why one should not fall for the counteroffer, but there are, of course, cases where leaving may not be the best option. Ideally, candidates should recognize and face these situations early on in the search process and politely withdraw long before an offer is made.
For example, sometimes an organization's reward systems just aren't set up to recognize and reward outstanding "over-the-top" performance be a diamond in the rough.  Let's say that person is a strong, creative driver who is responsible for creating half of all the product offerings.  Perhaps feeling taken advantage of, he may be open to conversation when a competitor calls to steal him away.  If this situation is merely an oversight, most companies will likely see this as a wake-up call and be genuinely dedicated to keeping him happy from here on out.  They may have been planning to do so already!
However, consider that this may be a systemic problem. In this case, the potential exiting professional will be in a precarious position, and therefore, leaving may still be the safest move.
Leaving a company is not for the faint of heart; it is, admittedly, a tough decision, one in which relying upon the counsel of a trusted advisor can make all the difference. One of author Spencer Johnson's simple truths, written on the wall of Cheese Station #3, may be the best question to ask yourself when facing a counteroffer: What would you do if you weren't afraid?